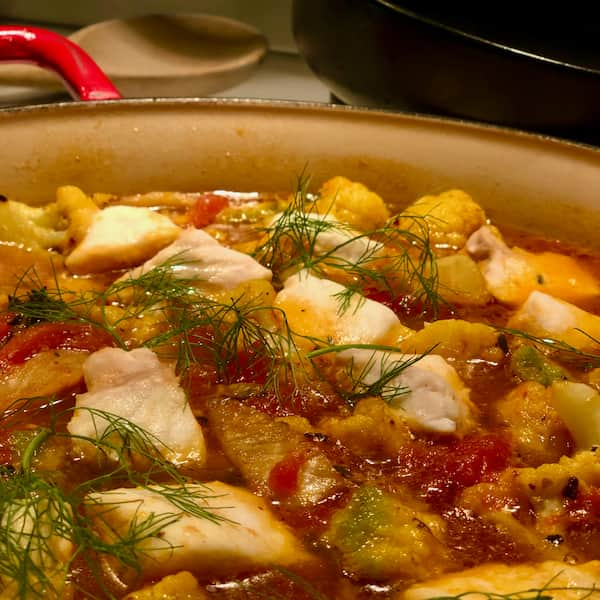 INGREDIENTS
1 lb of fresh halibut cut into 2 inch pieces
3 tbs olive oil
2 fennel bulb cut into ½ inch wedges
1 cauliflower in small florets
1 dried bay leaf
4 sprigs of fresh thyme
¼ cup fresh parsley leaves (chopped)
1 yellow onion diced
2 cups of dry white wine
4 cups of seafood stock
4 tbs of @eatthisyum Tomato Jalapeno Marmalade
INSTRUCTIONS
In a large oven proof sauté pan, heat oil over medium-high heat. Sauté onions, cauliflower and fennel until golden brown (about 10 minutes.) Add fish stock, wine, bay leaf and thyme. Bring to a simmer.
Add fish cubes and cook in the oven at 375 degrees until the fish is firm to the touch, with a slight give in the center. (About 8 minutes)
Spoon into serving bowls spoon over 1 tbs of ETY Tomato Jalapeno Marmalade, garnish with parsley. Enjoy!